Cooking Oil Filtration Can Optimize Your Restaurant's Performance
Rising Oil Prices
The price of cooking oil is on the rise, with businesses across the globe struggling to find affordable suppliers. If you're a restaurant owner, then you'll know as too well that cooking oil is a key ingredient in your success. And even a small increase in price can significantly impact your profit margins. But what many owners don't realize is that you can actually extend the lifespan of cooking oil by using a professional cooking oil filtration machine. Designed to deeply clean your existing supply of oil, by removing contaminants and keeping your fryers running smoothly. In this article, we'll discuss the benefits of using a cooking oil filtration machine in your restaurant.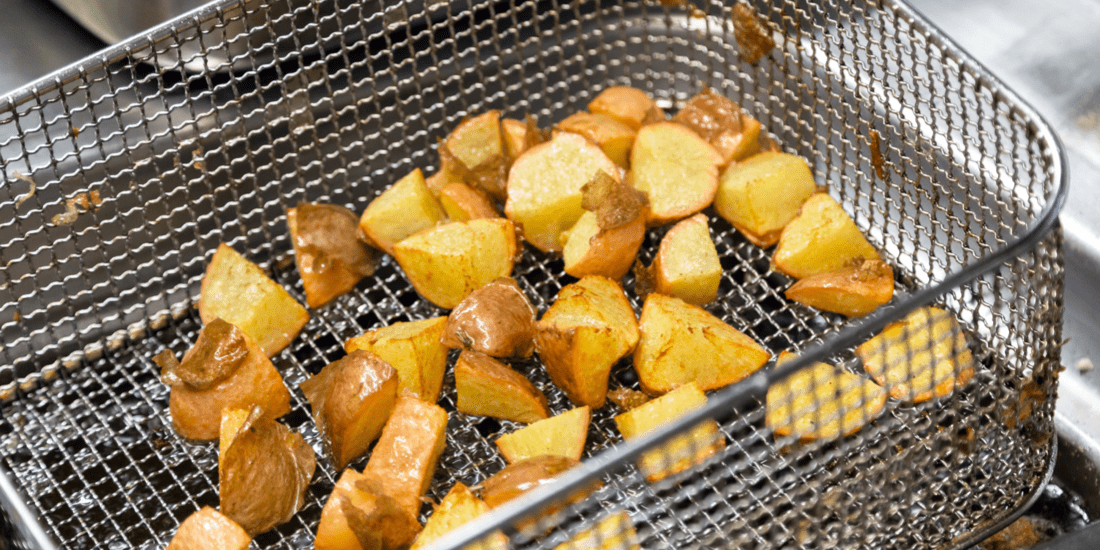 How A Cooking Oil Filtration Machine Can Enhance Your Fried Food Process
Designed to combat cooking oil efficiency in commercial kitchens that fry food, a cooking oil filtration machine can be used to significantly reduce oil costs and remove excess frying debris & contaminants and speed up the oil filtration process with a 5 gallons per minute reversible pump. By removing these contaminants from the cooking oil using our Micro Filter King cooking oil filters, the machine will help keep deep fryers running efficiently, prevent bad odors and create a much safer and healthier commercial kitchen frying environment. Here are 3 major benefits of enhancing your fry food by filtering your cooking oil in your deep fryer.
1) Cooking Oil Filtration Machine Removes Contaminants
Since the oil filtration machine works hard to remove contaminants from the oil you'll be using during food preparation, it will help improve the quality of your food. Suppose you fry fish in one deep fryer next to frying potatoes in another. Cross-contamination is a real possibility and if you then go on to frying another type of food in the same oil, large bits of ingredients such as batter can begin to contaminate your dishes. This is going to give your food an unpleasant taste as the leftover bits are absorbed into the flavor of the food. Serving fried food when using unfiltered oil will lead to greasy, soggy meals.  Let's be honest, there's nothing worse than tasting 'old' oil when indulging in comfort food. So, rather than risk developing a bad reputation as a restaurant, invest in a professional cooking oil filtration machine and improve the quality of your fried foods.
2) Cooking Oil Filtration Machine Reduces Maintenance Costs
While improving the taste of food is definitely one of the most crucial aspects of improving a restaurant, minimizing your running costs is just as important. Filtering your cooking oil will help to reduce maintenance costs too since it'll help keep fryers running smoothly and clog-free. Not to mention how much easier it will be to clean up after a long day at work!
As we all know in business, time is money. Failing to use an oil filtration machine would allow contaminants in the oil to solidify, making cleaning more challenging. Not to mention you are creating a future fire hazard as well… A professional filtration machine will prevent this from happening, meaning it'll help you save precious time and money as a restaurant.
3) Cooking Oil Filtration Machine Extends The Lifespan Of Your Oil
Another benefit of using an oil filtration machine is that it will help reduce the amount you pay for oil. Filters help to prolong the life of your oil. The cooking oil passes through 2 unique filter systems which force and seal every drop through a microscopic filter process, ridding it of any food and fryer contaminants, before returning to the fryer. We call this process the, "Double forced & sealed filtration process" which is the science behind our technology. This process allows you to reuse your cooking oil, while still getting a fresh fry, and spending less on replacing dirty cooking oil!
So, with cleaner cooking oil, you can continue to use it for much longer and thus save money as a restaurant owner. Pretty important as the cost of cooking oil continues to rise! Often bits of food can spoil the oil and this is why you'll find the oil will smoke. Keeping it clean, means it won't burn as easily and therefore will reduce the fire risk too.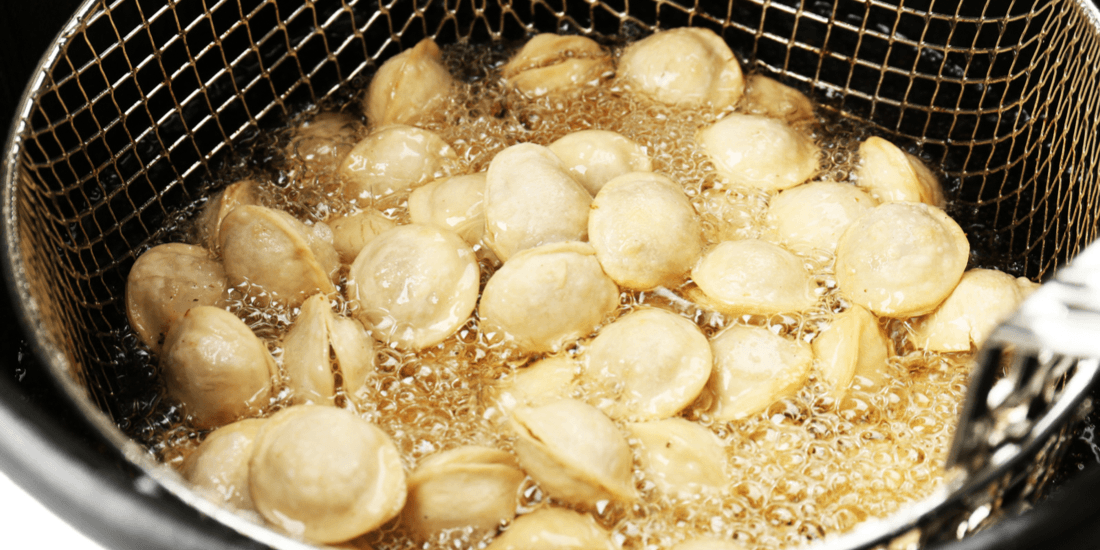 Eating Fried Food Can Be A Health & Safety Concern
Dirty cooking oil can be an absolute nightmare for restaurants across the United States. While a key component in creating a wide range of delicious crispy cuisine, it can become a serious health and safety concern, and here's why;
Dirty cooking oil can easily and quite quickly start to clog up commercial fryers and other expensive kitchen equipment, which can cause them to breakdown or fail.

The foul smell created by cooking with old or contaminated oil can put off potential diners and often leads to walkouts.

Since it can be difficult to clean and splash surrounding surfaces cooking oil can create a pretty unhealthy and fire hazardous environment for commercial kitchens. And this also means your team will need to spend more time trying to remove burned cooking oil from appliances, machines and surfaces.

Transporting hot cooking oil in your restaurant when you are ready to throw it out, can also become a major slip and fall hazard that can cost thousands of dollars in insurance accidents from employees. According to the US Fire Administration and insurance companies, commercial kitchen oil spill and hot oil burn accidents can be in the amount to over $100 million in damages each year. Plus, kitchen fires are said to be a major risk from oil spills and access oil on equipment can cause accidents at work but also loss of life and massive damage to the property. (1)
Yet, for most restaurant owners, there is no choice but to continue using cooking oil, in order to produce a wide range of fried dishes. In fact, in 2021, 11.34 million metric tons of soybean oil and 1.6 million metric tons of palm oil were used within the restaurant industry in the US. (2)
So, what's the solution? Well, rather than try to stop using cooking oil, use a cooking oil filtration machine instead.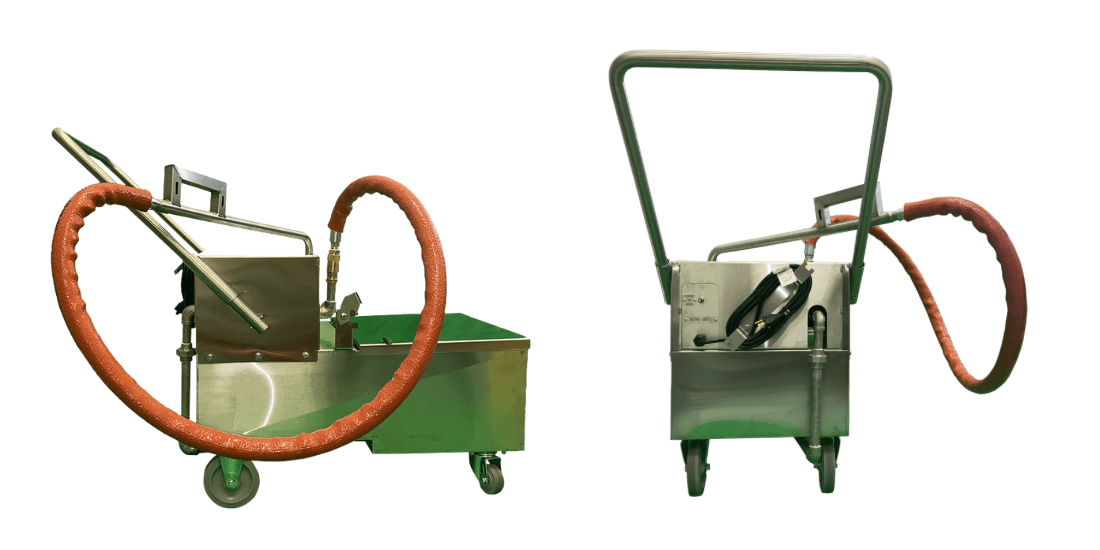 Oil Filter Machine Manufacturers & Experts
At Micro Filter King, we specialize in providing custom-made cooking oil filtration machines to help our clients when it comes to improving their restaurant business. A microscopic cooking oil filtration machine will help to extend the life of your cooking oil by 50 percent or more, whilst providing a higher quality of fried food for your guests. Considered the Bentley of the industry, our microscopic cooking oil filter is made of stainless steel in the US and includes a 10-year warranty. Feel free to learn more about our oil filter machines and how they can help you optimize your restaurant.
References: