Micro Filter King
Most Powerful Microscopic Oil Filter Machine - Double Micro Filtration Technology - 120 lb Capacity - Reversible Pump - Made in the USA
More Info
Micro Filter King
Most Powerful Microscopic Oil Filter Machine - Double Micro Filtration Technology - 120 lb Capacity - Reversible Pump - Made in the USA
More Info
Fryer Guard
Deep Fryer Sediment Screen - Microscopic Bread Crumb Catcher (200 or 400 Microns)
More Info
Micro Filter King is a true microscopic cooking oil filtration machine that will extend the life of your cooking oil by 50% or more while giving you the best quality fried food for your restaurant.
Most oil filter machines just catch the big particles, we call them bread crumb catchers. But that will not extend the life of your oil or improve the quality of your fried food… only a microscopic oil filter machine can do that. Micro Filter King is a superior commercial oil filter machine that is unlike other commercial fryer filter machines… making it one of the best fryer filter machines in the country.
Now let's talk about how it's built! We use only American parts and American labor to bring you a state-of-the-art deep fryer oil filter machine that will last you for years to come. And unlike other machines that are made overseas, the Micro Filter King machine can be re-built and put back to work indefinitely- making it a long-term commercial cooking oil filter machine.
Now let's talk about how easy it is to clean: Most grease filter machines are so disgusting to reach inside and pull out the filter and clean the tank, that you almost wish there was a simpler method. Well now there is…. the Micro Filter King fryer oil filter machine has filter rack that you pull out in 2 seconds and easily dispose of the filter. It also uses its own hot oil inside the tank and our reversible pump that enables the machine to clean its own tank using the hot oil…making it the #1 fryer oil filtration machine in the country.
This is the Bentley of the industry

Collapsible handle with heavy duty casters and seal tight lid for safe transportation

USA made, heavy duty, food grade stainless steel body and parts

Limited 10 year warranty for motor, pump & electrical switches with un-interrupted auto monthly filter shipping program (Read More About Warranty)

5 Gal per minute American pump

High temperature American motor 110V, for 350F degree oil filtration

Reversible gear pump for easy cleaning and faster filtration

First defense sediment catcher screen basket prior to deeper filtration (as low as 10 Microns)

Forced and sealed O-ring technology so not a drop of dirty oil bypasses the filtration system

Each filter can filter up to 3 fryers a night

Filters down to as low as 10 Microns microscopic level. Most other machines are glorified bread crumb catchers.

Comes with an initial Pack of 30 Filters – 25 Microns totally FREE with the machine purchase. Auto monthly filter program is also available.

Price: $5,800 (Limited Time Offer)
This easy-to-use and easy-to-store mobile system removes crumbs as well as the microscopic sediment from the oil that, if ignored, can degrade the oil or shortening. The cooking oil passes through 2 unique filter systems which force and seal every drop through a microscopic filter process before returning to the fryer. We call this process the, "Double forced & sealed filtration process" which is the science behind our technology making it vastly different than many other machines in today's market.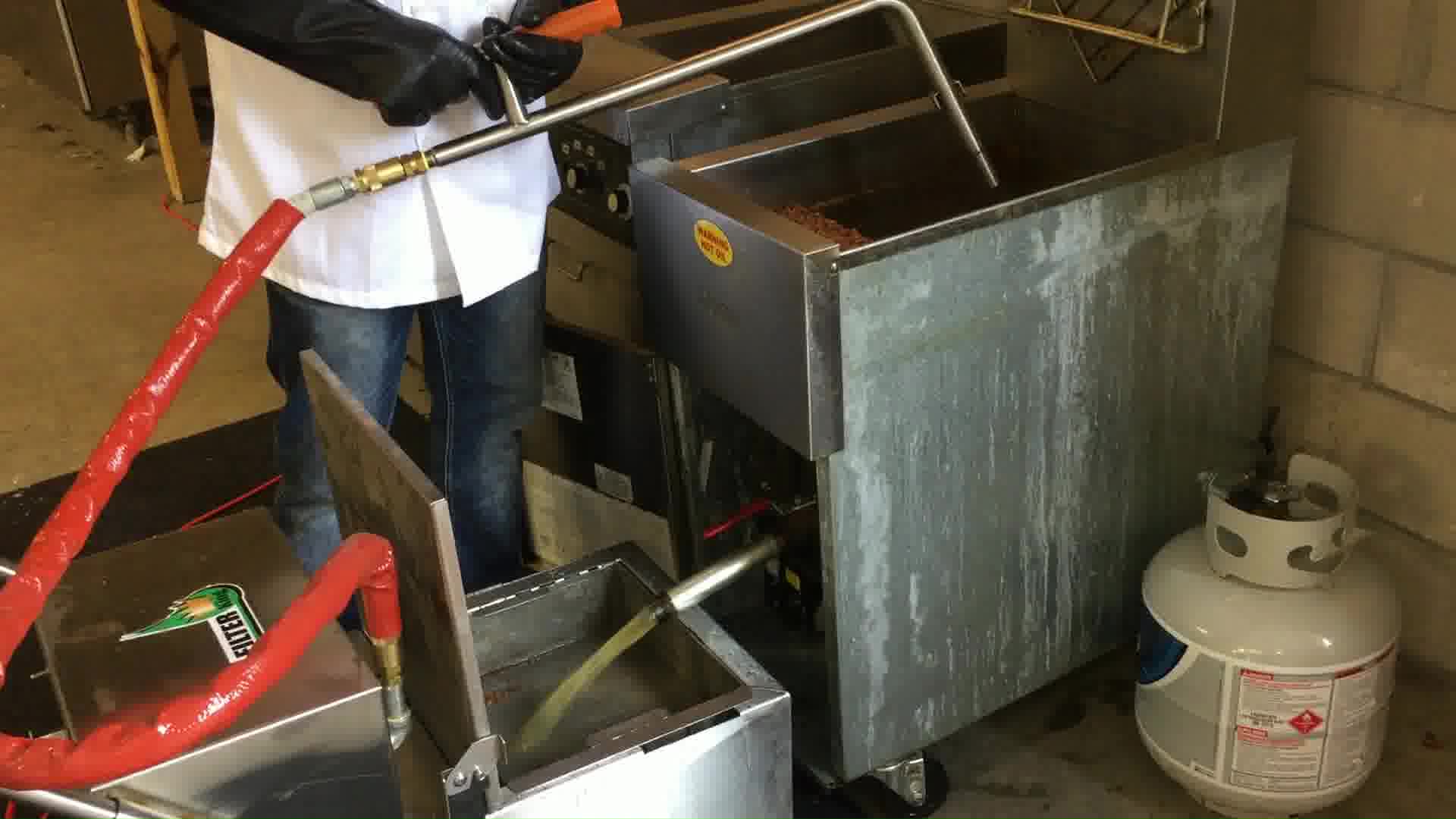 HOW TO FILTER YOUR FRYER OIL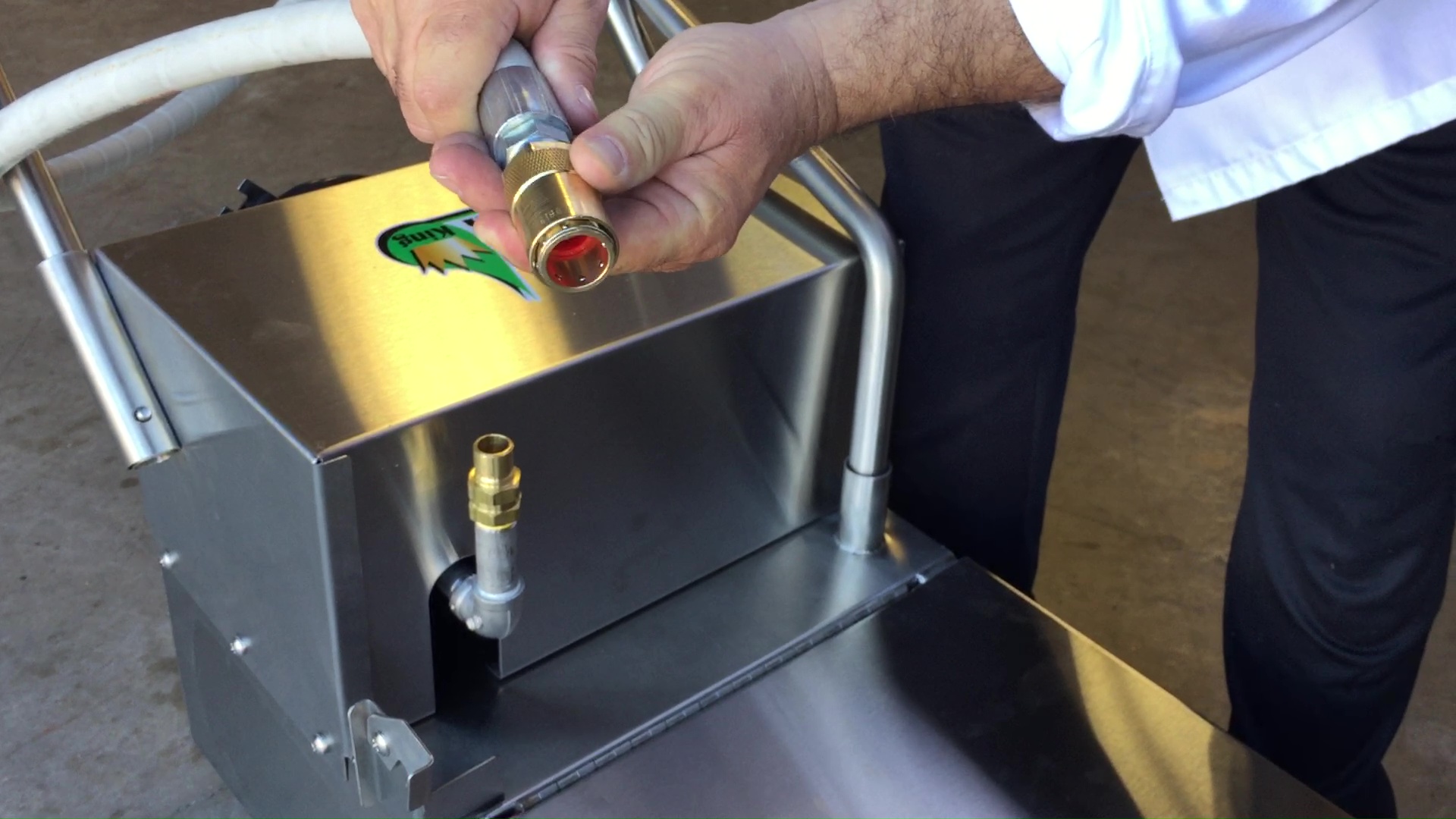 HOW TO ATTACH THE HOSE AND GUN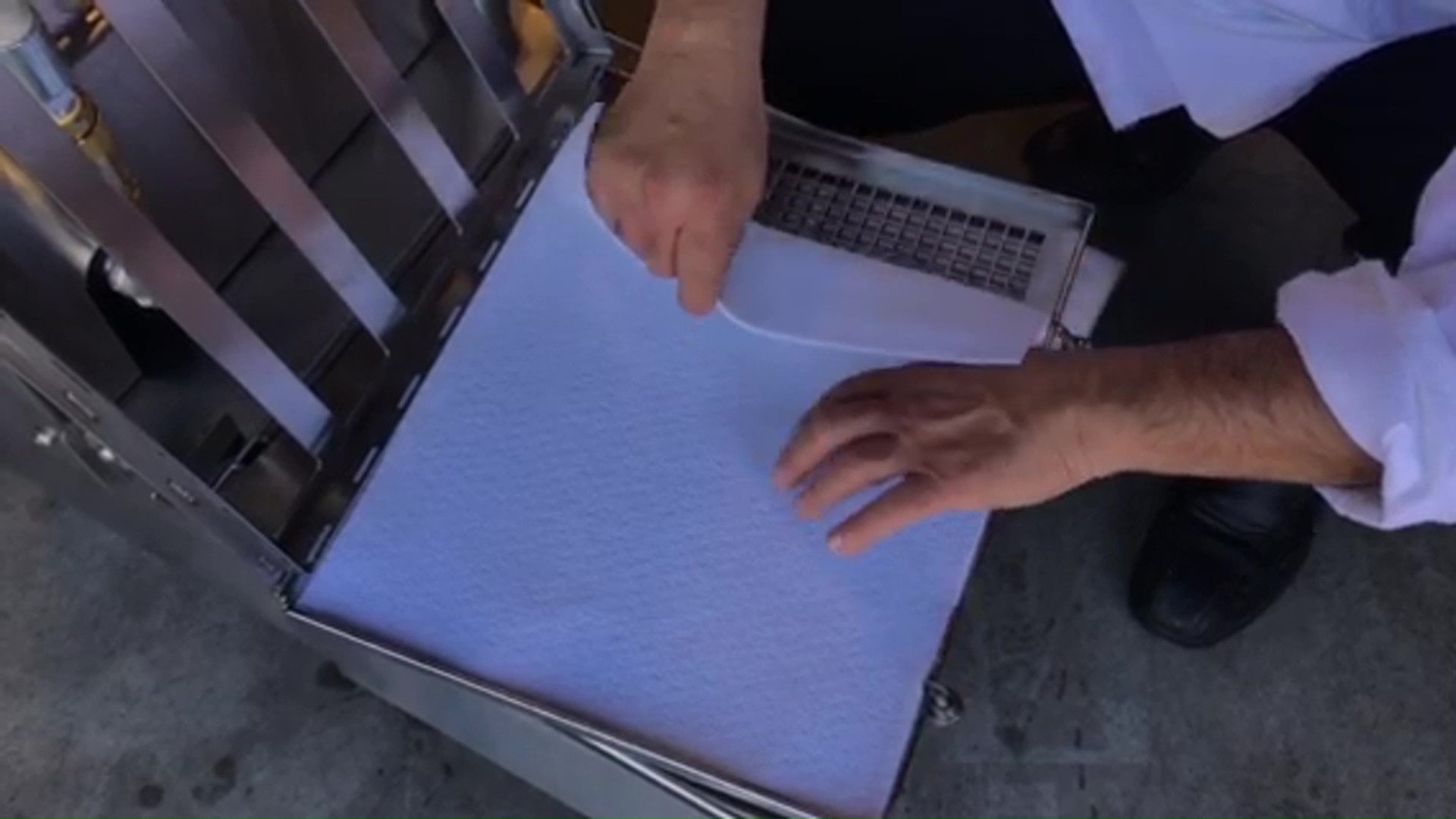 HOW TO INSTALL AND CHANGE A FILTER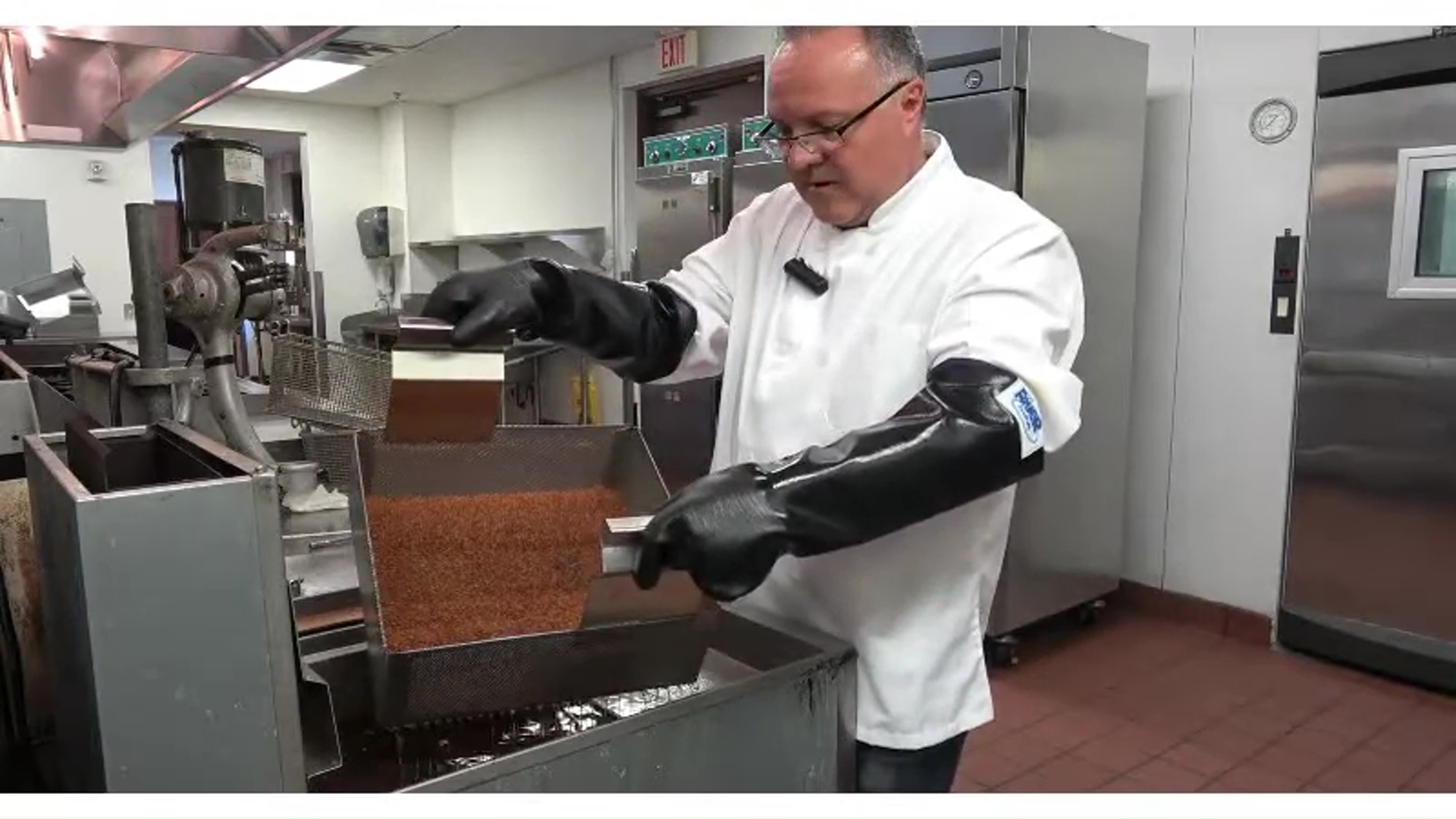 WATCH FRYER GUARD IN ACTION
We've been using the Micro Filter King machine since 2017 in both of our stores and are extremely pleased with it. It allows our staff to safely wash our fryers, filter our oil and transport expired oil. Additionally, we have seen our oil consumption reduced by nearly 50%. We are extremely satisfied with the performance & results and would highly recommend it to any restaurant.
We're using Micro Filter King even though we have a built in in-line filtration system in our deep fryer and saving 1,000 lbs of oil each month from our 2 stores. The food taste in incredible.
We have been using the Micro Filter King for the past 6 years and the food tastes like new every day! We used to change our oil every 2 days because we wanted our fried tempura to be golden perfect … Now we do it once a week and getting consistently great tasting fried food 7 days a week! Micro Filter King has tripled the life of our oil saving us thousands of dollars each year. This machine is build tough and super easy to clean…highly recommend it to anyone that fries as much as we do. Nothing we have used in the past compares to this.
We filter our oil once a day with the Micro Filter King and it's just amazing! It's like having new oil every day. We were changing our oil every 3 days, now we change every 10 days.