Exclusive Territory Opportunity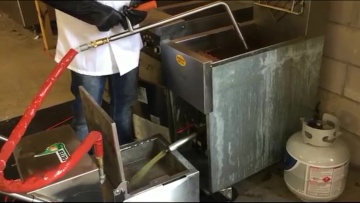 Micro Filter King is a solid Distributorship opportunity with recurring revenue streams from selling one of the best oil filter machines in the industry needed by ALL restaurants that fry food. An average restaurant spends about $1,200 a month in cooking oil and discards their oil every 3 days. By using the Micro Filter King machine every day and filtering the fryer oil to a microscopic level, it will transform it into fresh oil again and give consistently fresh oil 7 days a week. This process removes 99% carcinogens and ensures the customers are always getting the highest quality of fried food. Micro Filter King will cut oil costs by 50% or more saving restaurants thousands of dollars each year. Micro Filter King is a green company because by cutting the oil by 50% or more, we are reducing the amount of plastic oil containers that end up in the garbage dump yards.
THE OPPORTUNITY
This opportunity is a chance for you to own an exclusive Micro Filter King territory. It's a type of business that gives you repeat income from re-orders and offers you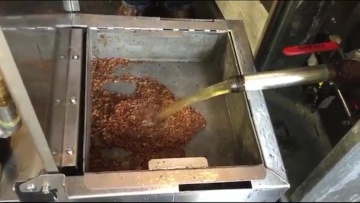 multiple income streams from a variety of other ancillary products needed by all restaurants! We provide sales support to you by aggressively advertising in your territory and offering a full-time sales agent to support and close sales in your territory! Another great feature is that our products can be drop shipped by us which means you do not need to have a warehouse or storage! You sell our MFK oil filter machine to restaurants and make a profit from that as well as the daily filters we sell to them at $200 per month. We split the filter money 50/50, so you make $100/month or $1,200 a year from each account. So every 100 restaurants you sell a MFK machine to, equates to about $120,000 of income every year from residual filter sales. It really is the prefect business model. Work hard to build your territory and then just sit back and collect the residual income.
| MFK Machines Sold By You | Filter Income/Month | Filter Income/Year |
| --- | --- | --- |
| | | |
| | | |
| | | |
| | | |
| | | |
(Call 407-509-1449 or Fill Free Consultation Request Form here)
WHAT YOU GET
Exclusive territory of your choice (up to 5 million population).




Marketing material, which includes 4,000 Post cards, 4,000 brochures, 4,000 biz cards & 4 Polos.

Three Micro Filter King machines with 90 filters each ready for you to sell.

One pallet of cleaning/degreasing chemicals; A mix of our private label   Grease Eater & 200 Billion Enzymes.

A listing on our main website for your exclusive territory.

Six months of Google Adwords targeted advertising for your territory paid by us.

A listing on Amazon for your territory.

Six months of advertising on YouTube for your territory paid by us.

Lead generation from our corporate website.

Staff from our office to assist in closing your sales for leads generated by our website.

One Day training in our facility in Sanford Florida and/or Online training on our products and selling via pre-recorded training videos.

Unlimited phone support that you may need for your new business throughout the year.
WHAT WE ARE LOOKING FOR
We are seeking entrepreneurial individuals with great personalities that are eager to build relationships with restaurant owners in their territory and sell our Micro Filter King machine to, which will ultimately build you a great business! We will work hard along with you and support you to build your territory. We have a great advertising starter package that will help get you off the ground.
TRAINING & SUPPORT
We will provide you with 1 day of hands-on training in our corporate office in Sanford, Florida as well as unlimited phone support throughout the life of your distributorship. We also have educational videos of all our products as well as online training for those that may not be able to come to the hands-on training. Outside of training, we offer in-house sales support to any leads coming in from our website. If you wish, our sales person will close deals on your behalf with only commissions paid to the sales person for sales made.
EXCLUSIVE TERRITORY FEE
$75,000 for a small territory (up to 5 million population, 1-4 per state).
$100,000 for a large territory (Above 5 million population, 1-4 per state).
You also need to have at least $100,000 additional in order to grow your business.
We also carry concentrated degreasers and cleaning products used to remove stubborn grease in commercial kitchens as well as proprietary sediment catchers that we manufacture. We will also teach you how to manage and resell the used frying oil when it is ready to throw it away. This oil is also known as black gold because it is converted into biodiesel and animal feed. We will teach you how to make money managing the sale of the used oil without lifting a finger!
YOUR NEXT STEP
If you are interested in this opportunity and would like a free consultation, please fill out the form below and we will contact you to answer any questions that you may have.